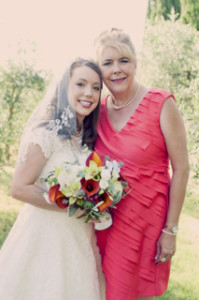 Vicki McPherson, owner of Special Occasions by Vicki, is a free-lance floral designer serving the Dallas-Fort Worth Metroplex and surrounding areas.
Vicki has 37 years of experience in the floral industry. She is a distinguished member of the American Institute of Floral Designers and is a Texas Master Florist.
Vicki meets her clients at a mutual location in the Dallas Metroplex.
Vicki specializes in weddings, parties, corsages and boutonnieres, and funeral work. She also delivers flower arrangements and plants around the Dallas area.
If you're a bride in the DFW area still looking for a venue, read Vicki's article Best Wedding & Reception Venues in the Dallas-Fort Worth Metroplex for some great ideas.
Contact Vicki if you would like to place an order or schedule an appointment to meet.
Vicki McPherson, AIFD, TMF
214-293-5603